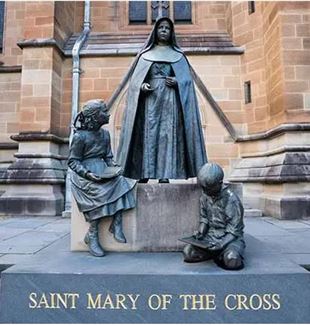 Mary of the Cross, Australia's first saint
On the 17th of October the 10th anniversary of the canonization of Mary MacKillop was celebrated.
Ten years have passed since that "pilgrimage" a group of expatriate Australians made to Rome from Milan, driving all night, taking in turns trying to get some sleep. The surreal situation of being in St. Peter's square on that chilly autumn morning, surrounded by joyous people with Australian accents, was a moment which will remain in our memories. The Australians' 15000 km pilgrimage to Rome was a fitting tribute to Saint Mary of the Cross, famous for her own long pilgrimages on horseback through country Australia.

Many of the last three generations of Australian Catholics have a lot to be grateful for to Saint Mary of the Cross. The order of the Josephites was principally established to meet the need of educating the poor and often isolated children living in remote areas of Australia. St. Mary had great courage in facing seemingly impossible situations. She wrote: "Whatever troubles may be before you, accept them cheerfully, remembering whom you are trying to follow. Do not be afraid. Love one another, bear with one another, and let charity guide you in all your life."


Although the order has been in steady decline since its peak at the beginning of the last century, Josephite schools continue to play a vital role in Catholic education in this country. Their role is not only education in schools, but also in adult Christian formation.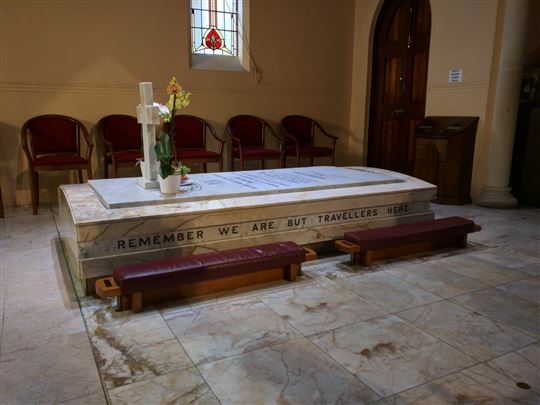 Since her canonisation a decade ago, devotion to our only saint has grown. Images of her can be found on shrines in many churches around the country, and regular pilgrimages are organized to Penola in South Australia, where in 1866 Saint Mary of the Cross, alongside Father Julian Tenison Woods established the first free Catholic school, St. Joseph's School, using the Woods/MacKillop Catholic education system. A frequent pilgrimage for the CL community is a visit to St Mary Of The Cross Chapel North Sydney, where Mary's remains are kept. The inscription on her tomb "Remember we are but travellers here" rings true to many of the CL community who are in Australia temporarily for study or work.

For a brief history of St Mary, see this article.